CBIZ Limited
Accountants
Disclaimer CBIZ Limited 2014 ©
CBIZ Limited
Accountants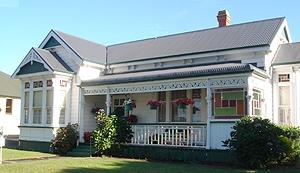 Absolute Certainty


No more surprises. CBIZ offers fixed price accountancy solutions so you know in advance what you will be paying. And we don't charge for every phone call you make to us!

Our services will allow you to succeed by helping you better manage your finances, employees and technology

Free up your life by letting us do the "stuff" you don't have time for.


We aim to make our website a dynamic experience. It will be changed and added to on an ongoing basis. Sometimes you may need to click refresh on your browser to update any cached files.


About Us

Headed by Tony Gee, we are a small friendly company located in Cambridge providing accounting and business services to a diverse range of clients. Our aim is to assist small business owners free up their valuable time to concentrate on their core activities.

Tony has over 25 years experience in accounting and business. He has extensive experience in IT infrastructure and more recently in HR management. He understands the needs of businesses like yours and will work with you to help you achieve your goals.

He has a Bachelor of Business Studies majoring in HR Management from Massey University and a Graduate Diploma in Information Technology from the Waikato Institute of Technology.

Tony has two adult children, Nicholas and Rebekah. Apart from his children, Tony's interests include the beach, the great outdoors and a good wine.
What we do

CBIZ Services

CBIZ is more than just about doing your tax returns. While compliance accounting is a necessary evil foisted upon us by regularity requirements, having someone telling you how much tax you have to pay doesn't help you manage your business on a regular basis.

We want to help you manage and grow your business. We can do this with ongoing support and being involved in every aspect of your business. While we don't proclaim to be a one stop shop for all your business requirements, you can become more effective by involving us in your major decisions.